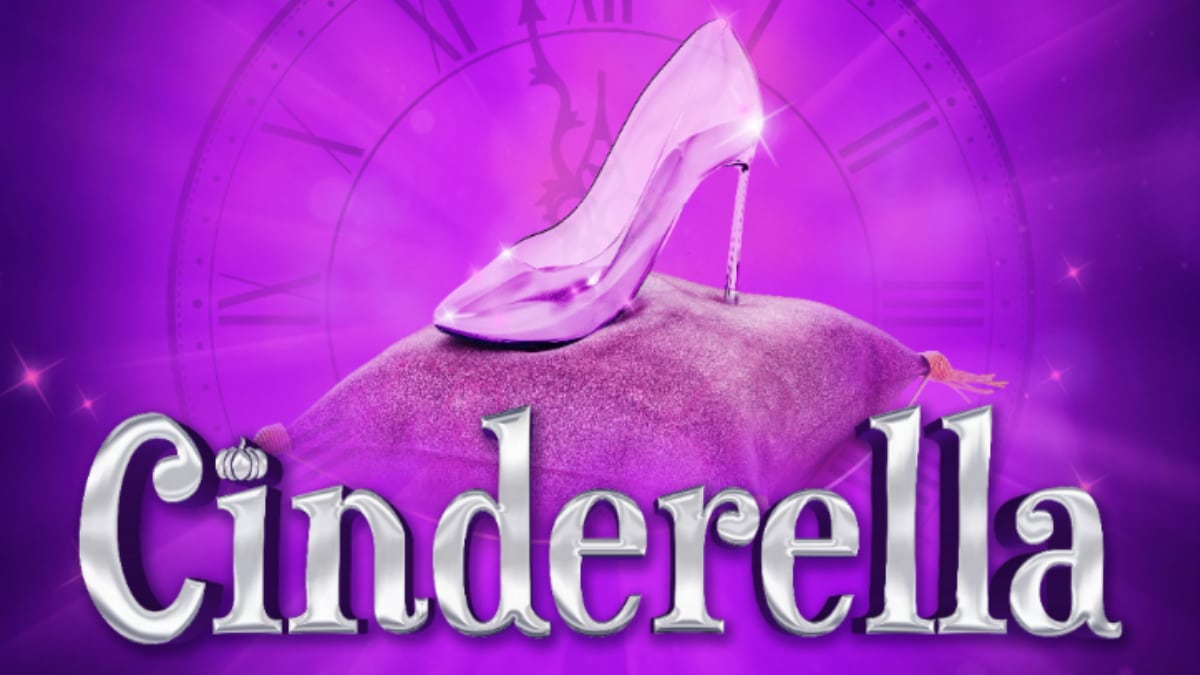 With more sparkle, more music and more fun, Blackburn Empire Theatre has revealed plans for their 2022 pantomime, Cinderella.
Brought to you by Tom Rolfe Productions, who are the successful company behind the family friendly hit shows of The Wizard of Oz and the Pirates of the Spooky Lagoon.
Tickets have gone on sale today and, in even better news, the theatre are offering a dozen reasons to book your tickets early. By ordering your tickets before the clock strikes 12 midnight on 12th February 2022, customers can get a special invitation to the ball with 12% off all ticket prices.
So, what does this new production have in store?
The production will feature dazzling costumes, sensational scenery, hilarious comedy and, wait for it….. real ponies to help take Cinderella to the ball. It's a spectacular you won't want to miss.
Talking about the production, Tom Rolfe, the producer told us:

"We are so excited to be bringing Cinderella to The Blackburn Empire. We love entertaining families at this lovely theatre and can't wait to reveal exactly what we have in store.

"The story of Cinderella is so magical, it's simply one of pantomime's classics! Expect double the fun with our two ugly sisters too!

"Alongside Cinderella, we'll also be bringing you some exciting Santa Shows, which are short, fun shows for little ones to enjoy and capture some Christmas magic and, of course, you'll get to meet the big man himself, Father Christmas, and receive a gift to take home."
Michael Berry, Chairman of the Empire Theatre, said:

"In 2022, the theatre will celebrate its 20th birthday, and I can't think of a better way to celebrate than with this spectacular panto. It's certainly been a great start to the year for The Blackburn Empire."
This year's production will also feature, for the first time, a BSL signed performance and a "relaxed performance". A relaxed performance is a show that's been adapted to suit people who might require a more relaxed environment when going to the theatre, when a standard theatre performance could be overwhelming or unpleasant.
Will Prince Charming find the girl of his dreams?
Will Cinderella make it to the ball?
Will Everyone live happily ever after?
We think you know the answer……
Book your tickets before midnight on 12th February to take advantage of the special 12% discount offer. We'd hate for you to miss this deal and turn in to a pumpkin!
Event Details
Blackburn Empire Theatre, Aqueduct Road, Blackburn. BB1 4HT
Public performances Saturday 26th November 2022 to Saturday 31st December 2022.
School and Group performances begin on Thursday 24th November.
Ticket Prices:
Family Group £52 Adult £18.50 Senior £14.50 Child £12.50
Special Offer Prices (before midnight 12th February 2022):
Family Group £45.76 Adult £16.28 Senior £12.76 Child £11.00
Available here
or by phone 01254 685500 Monday to Friday 10am to 12noonFor school and group bookings, please email panto@blackburnempire.com