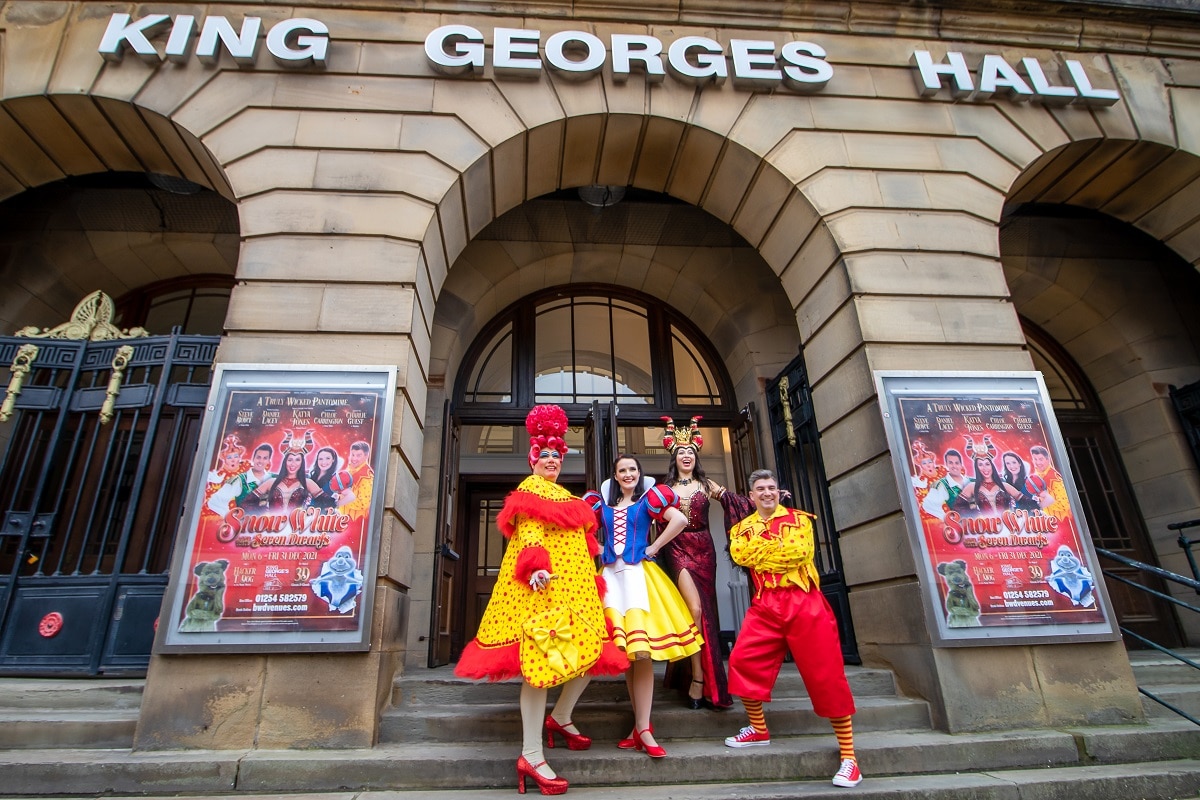 Panto Cast prepare for one of the biggest pantomimes Blackburn has ever seen.
The stars from Snow White and the Seven Dwarfs danced into Blackburn to officially launch this year's panto at King George's Hall.
Strictly Come Dancing star, Katya Jones, will play the Wicked Queen and says she is ready for lots of boos from the audience and has been busy practicing her evil laugh!
Katya told us: "Playing the baddy for the first time will be lots of fun and I am practicing my evil laugh every day. I can't wait to see the audience's faces, families coming together and everyone just having the best time.
"I'm so excited for panto in Blackburn at this fantastic venue, so get ready to make lots of noise and I'll be listening out for who can boo the loudest."
Joining Katya at the official launch were Chloe Carrington as Snow White, Charlie Guest as Muddles and Steve Boyce as Dame Dolly. Panto isn't panto without a dame!
'Dame Dolly' told us she can't wait for the fun to start: "I am so excited for the pantomime. I cannot wait for all the laughter; I can't wait for all the messiness, and I can't wait to cover Muddles in custard pies!
"It's going to be bigger, brighter and better."
Joining the cast is Daniel Lace as the Prince, Helen Farrell as Fairy Fortune and CBBC's Hacker T Dog as the Magic Mirror and even some incredible 3D Ghosts and Ghouls.
The panto runs from Monday 6th December to Friday 31st December 2021, with public performances starting on the 11th December. Extra shows have been added due to exceptional demand.
Tickets are available from bwdvenues.com or by calling the box office on 01254 582579.
With the superb cast, live band, brilliant scenery and costumes, amazing special effects, and LOTS of laughs, it will be a truly wicked pantomime for the whole family.


* Please Note: Katya Jones Will Only Appear in Performances From 19th December
* Hacker T. Dog will appear as a pre-recorded video projection and does not appear in person.