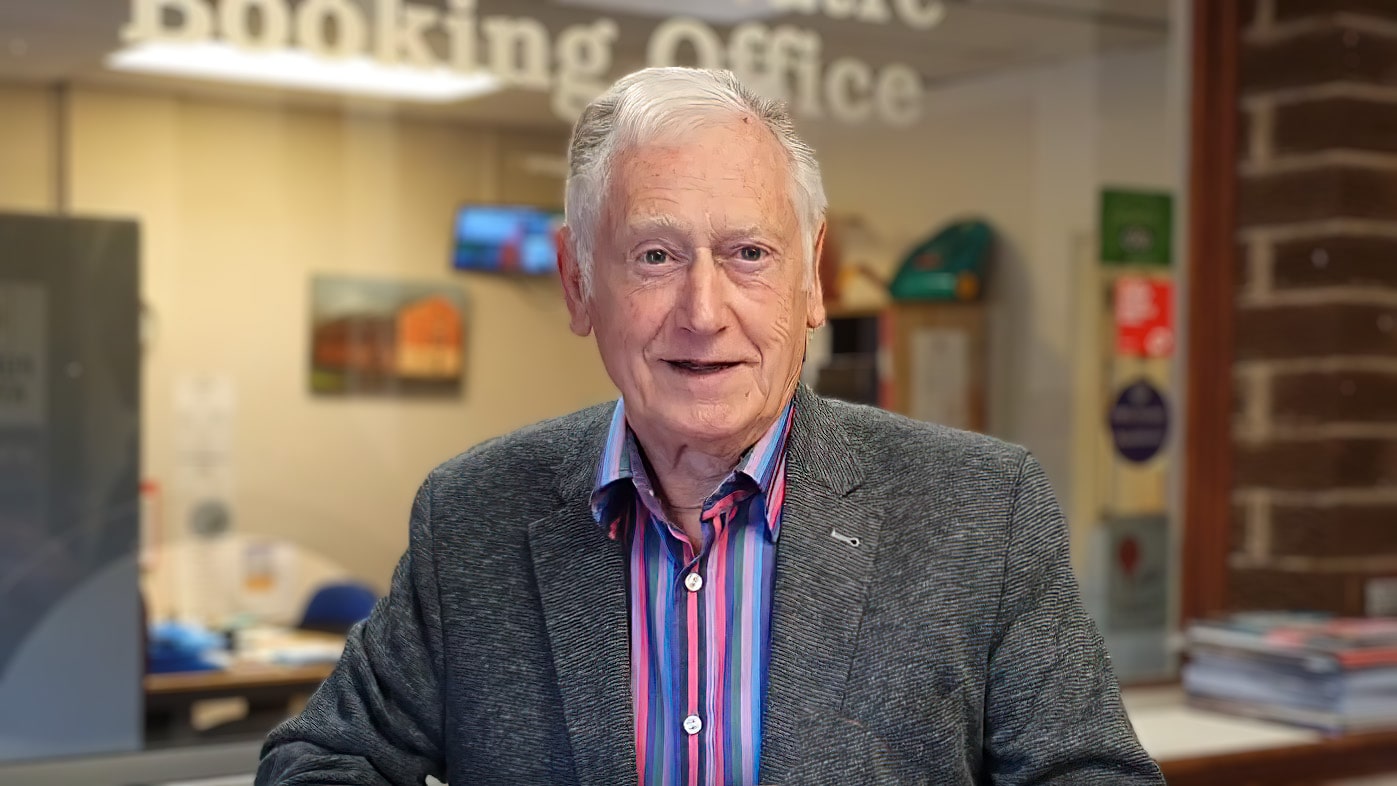 Blackburn Empire Theatre has today announced the passing of their long-serving Chairman, Michael Berry. Blackburn Life had the privilege to work with Michael over the years and our thoughts are with his family at this sad time.
In a statement from the theatre:
Blackburn Empire Theatre mourns the loss of their greatest Champion, Campaigner, Chairman and Friend
It is with the greatest sadness that we announce the passing of our Theatre Chairman, Michael Berry. Michael passed away peacefully on Sunday 5th February 2023 after bravely battling illness for the last few weeks.
First and foremost our thoughts and prayers are with his wife Linda, two daughters, Justine and Joanna and six grandchildren and so many close family members at this very difficult time. For his whole family, that he loved so deeply, it is such a great loss and words cannot express how much he will be missed.
Michael was the heart and soul of Blackburn Empire Theatre, having been one of the primary forces behind raising funds to reopen the theatre for the people of Blackburn. The Theatre was a dream 20 years in the making and this year we will reach our 21st anniversary since we reopened to the public. An amazing achievement.
His enthusiasm for the theatre was addictive and everyone who was lucky enough to know him, knew the deep passion he had for our theatre. He was a people person and welcomed everyone to the theatre with open arms.
The board and dedicated team of staff, said in this joint statement:
"Michael worked day in, day out for the theatre on a voluntary basis, and his loss is a great shock for us all. The theatre has lost a champion, campaigner & Chairman, but most of all a dear friend.
"As we celebrated his 80th birthday at the theatre last year, his enthusiasm for the Empire and his love for the people who work and volunteer with us, always shone through.
"Although, he had a very successful business career before he retired, he was always a performer at heart. Never was he happier to see a large crowd in the audience for our Monday Afternoon Variety Shows, as he compèred the shows with his effervescent vigour, cheeky humour and singing skills. Our show, on Saturday night, just before we heard the tragic news, was sold out, with the audience and performers all having a great night; the theatre was buzzing with excitement and the atmosphere was electric. He would have been so pleased.
"There are so many people that will have happy memories of Michael, and it is hard to imagine the theatre without him.
"Everyone who knew Michael would say he was one of life's true characters, a man of determination, a man dedicated to his family and a true friend to so many of us."
"Our hearts are heavy with sadness."
"We all thank Michael from the bottom of our hearts."
Today's Monday Afternoon Variety Show at 2pm will go ahead as normal, as we know that is what Michael would have wanted. Indeed, we can hear him saying, "The show must go on."
As soon as we have any more information to share with you, we will update the website and our social media feeds."