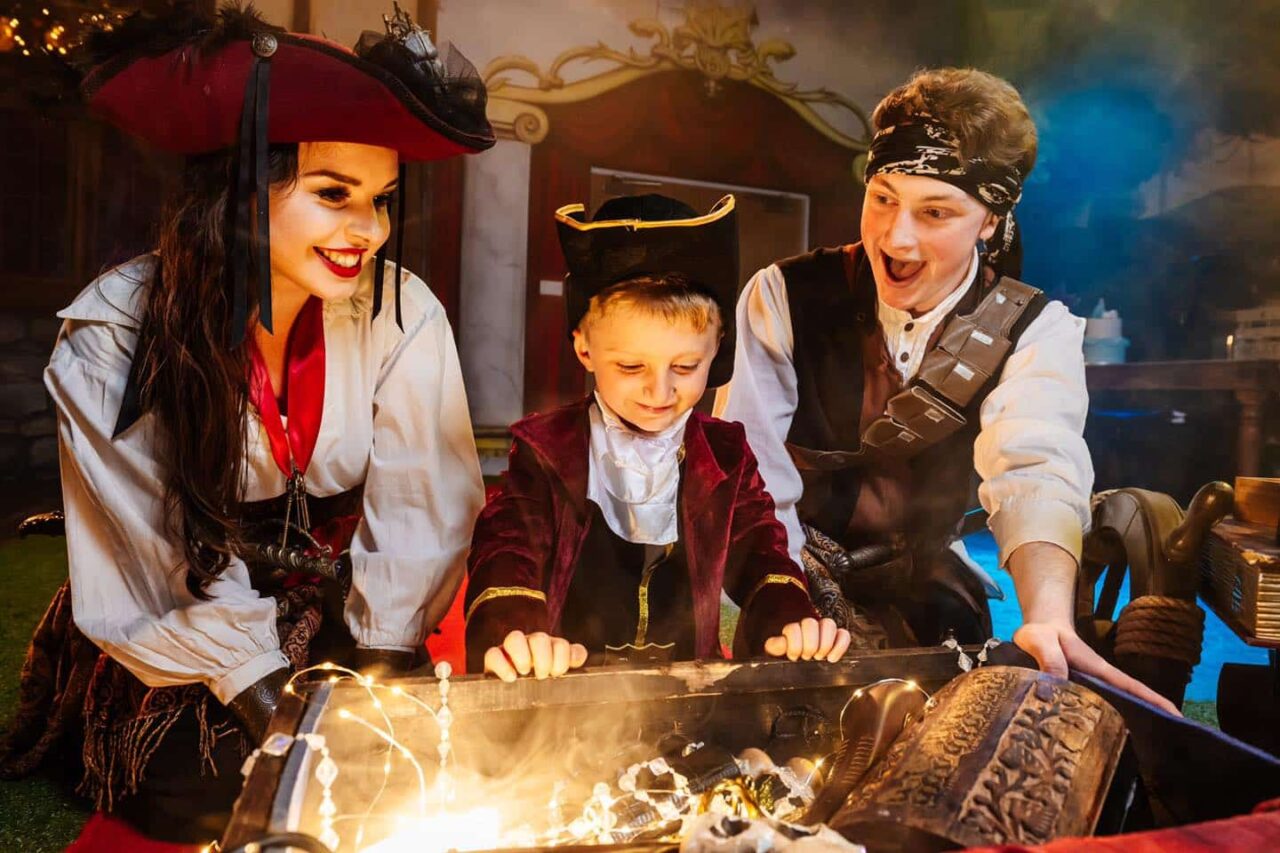 The Mall Blackburn will be giving away £3,000 and treating little buccaneers to a swashbuckling time this November.
Each weekend, from Saturday 6th November to Sunday 21st November, shoppers will have the chance to win a share of treasure – with £500 worth of Love2Shop vouchers up for grabs every Saturday and Sunday.
A Neverland inspired set will also be created in the unit next to Three. Our pirates and princesses will be treating children to free enchanting storytelling sessions, plus a variety of make and take crafts.
Loraine Jones, General Manager at The Mall Blackburn, said: "We are absolutely thrilled to be offering shoppers the opportunity to have fun and a chance to win a share of our treasure this November.
"We all know that the pandemic has been very difficult for people and we wanted to create something fun and entertaining for shoppers of all ages.
"Our pirates and princesses are already very excited about meeting all our little buccaneers and I am sure the 'pieces of eight', in the form of Love2Shop vouchers, will come in very handy as we approach the festive season!
"We look forward to saying 'ahoy me hearties' to everyone on our Treasure Trove Weekends!"
Shoppers who spend £50 or more will be eligible to collect one of 200 daily scratch cards from the Ask Me Point in Victoria Court. There are 1 x £200, 2 x £100 and 2 x £50 winning scratch cards every Saturday and Sunday throughout the promotion.
The Treasure Trove children's activities are free of charge and will be open from 11.00am until 4.00pm.
For more information about the prize giveaway please visit: themall.co.uk/blackburn/whats-on/2021/win-big-with-treasure-troves-weekends-at-the-mall-blackburn/
For more information about the Pirates and Princesses workshop please visit: themall.co.uk/blackburn/whats-on/2021/free-fun-at-our-treasure-troves-weekends/
Promotional terms and conditions apply, see The Mall's website for details.